Davitt Geraghty B.A., LL.B., Dip. in Employment Law, Notary Public
Partner
Davitt Geraghty qualified in 1997 whilst working with the litigation department of H.D. Keane Solicitors in Waterford. He joined the practice here in 2002 and was appointed as partner in  2003. 
Brian M. Geraghty B. Comm, HDMP, Accredited Mediator, Collaborative Lawyer
Partner
Brian MacDara joined the practice in 2005 was promoted to Partner in 2010. He is an accredited mediator and qualified collaborative lawyer.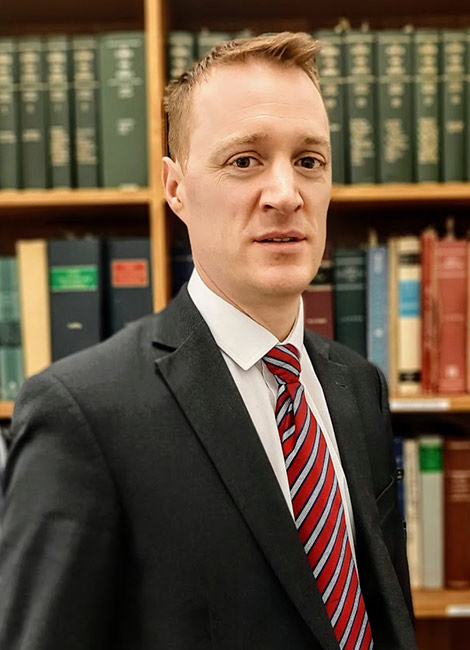 Donal Geraghty, B.A., B.Comm.
Partner
Donal has over thirty years experience as a Solicitor and litigator and deals predominantly in the areas of Family Law, Licencing Law, Debt Collection Wills, Estate & Probate and Litigation.
Clodagh Coughlan B. Corp Law, LL.B, Collaborative Lawyer
Solicitor
Clodagh Coughlan joined the firm of Geraghty & Co., Solicitors LLP  in 2011.
Glenn Kearney
Esq., B.A.Th., LL.B, LL.M (COMM), CDIF
Glenn Kearney joined the Practice in 2021, having previously worked in a number of firms. He is admitted as a solicitor with the Law Society of Ireland, England & Wales, and as an Attorney and Counsellor-At-Law with the Bar of New York.
Brian G. Geraghty B.A., B.Comm., LL.B.
Brian qualified as a Solicitor in 1968 and joined the firm of Geraghty & Co., Solicitors LLP in 1970. Brian is highly skilled Conveyancer and specialises in the areas of property transactions, both residential and commercial, compulsory purchase orders and also has gained a wealth of experience in Wills, Probate and Estates.